There's never enough time for all the possible jobs on our smallholding so there's an element of prioritising the available time. However, growing and eating some of our own produce will always be a high priority for me.
The growing season starts a little later in the year for us as demonstrated by the last growing update that was posted in April and featured very little plant growth. I still enjoy growing some fresh, healthy food from just a few small seeds though and maybe one day when I have more spare time I'll advance to a greenhouse or polytunnel as well.
It can be tricky to keep on top of the weeding, watering and general care along with all the other jobs – especially in the summer months. This is made even harder if the rabbits are happily sneaking in to the raised beds whenever they want.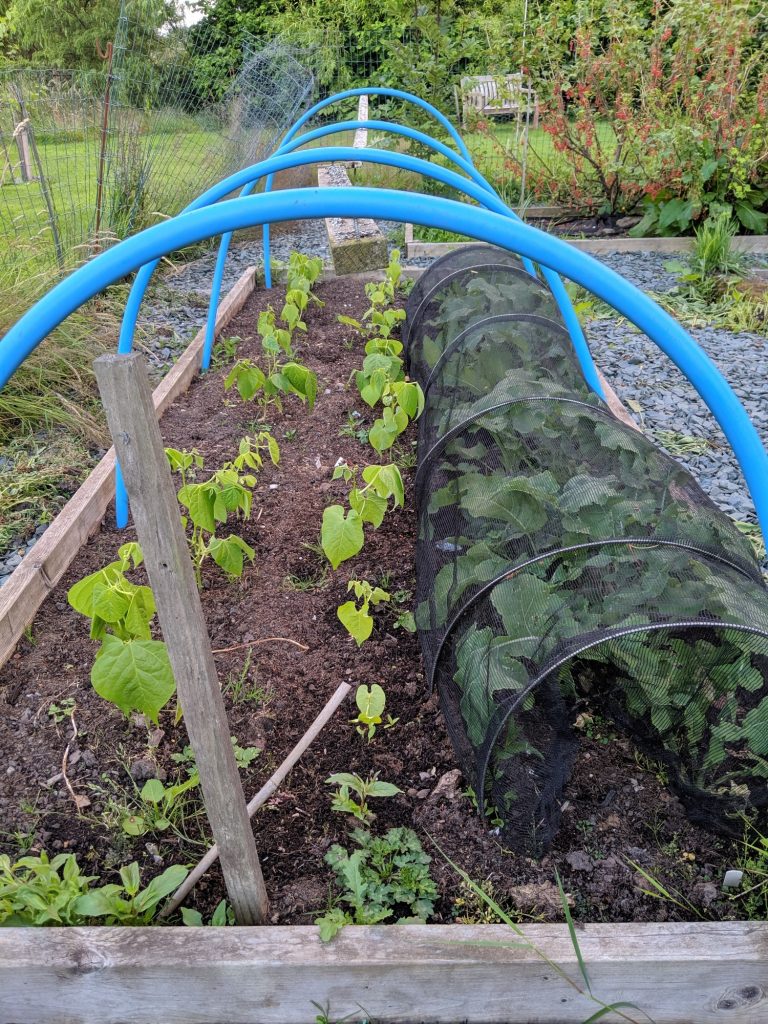 For the moment we have a combination of green, plastic coated wire fencing in place with added chicken wire because the baby rabbits kept squeezing through the small holes.
This seems to have been working well recently, especially now that I've started regular detailed examinations and made minor repairs as needed. Earlier this year there was a major set back by about 2-3 weeks after one or more intruders nibbled the tops off just about everything.
Eventually I must get around to replace this ramshackle fencing with something more presentable but for the moment it's just important that the one task is handled properly – keeping my veg safe from the rabbits!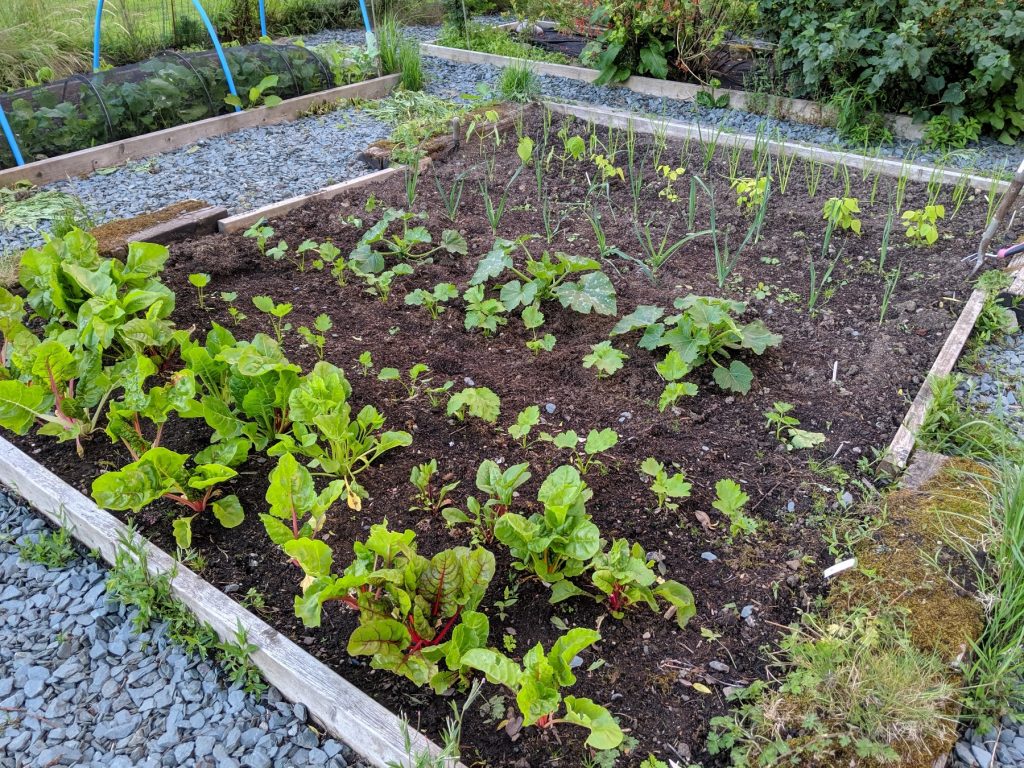 The raised beds are really starting to come good now after the additions from our compost bins, some well rotted leaves from a couple of years ago and also the ash from our biomass pellet boiler every month or so.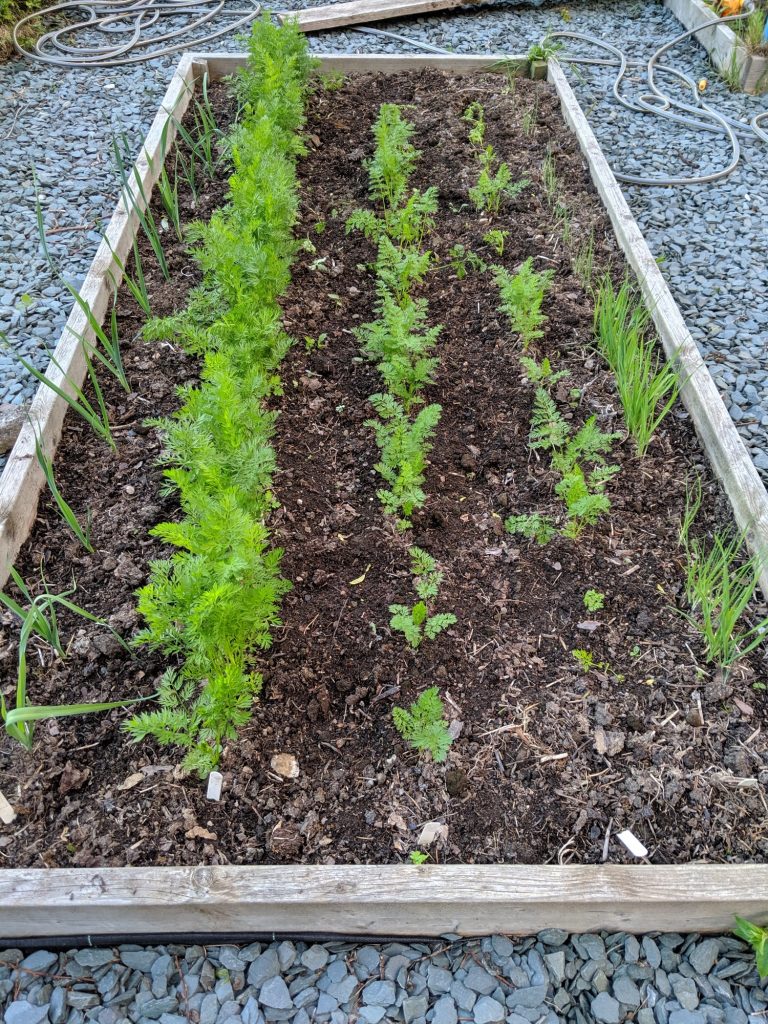 With just one bed (carrots and leeks) giving me cause for concern at this stage, I have high hopes for an ever increasing harvest in the coming weeks.
So far we've only had some chard (very nice as always) but I'm hoping for some decent small carrots when I get around to thinning those out.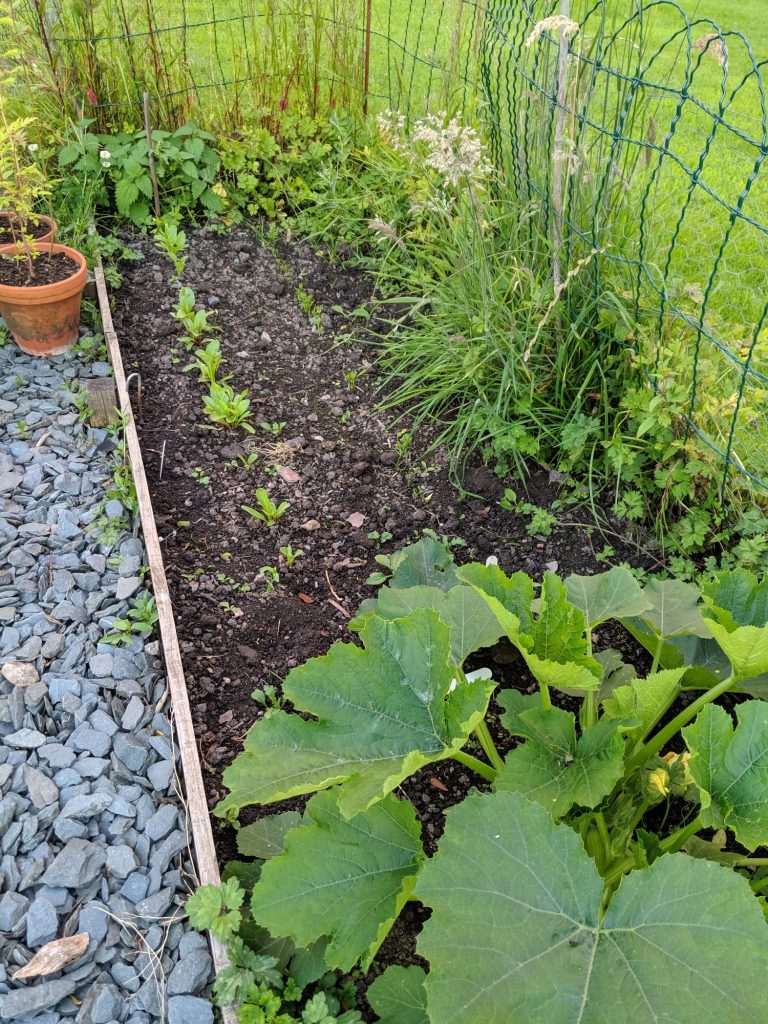 The first few courgettes are always exciting of course but I also remember that they are soon followed by a glut despite my best efforts at succession sowing.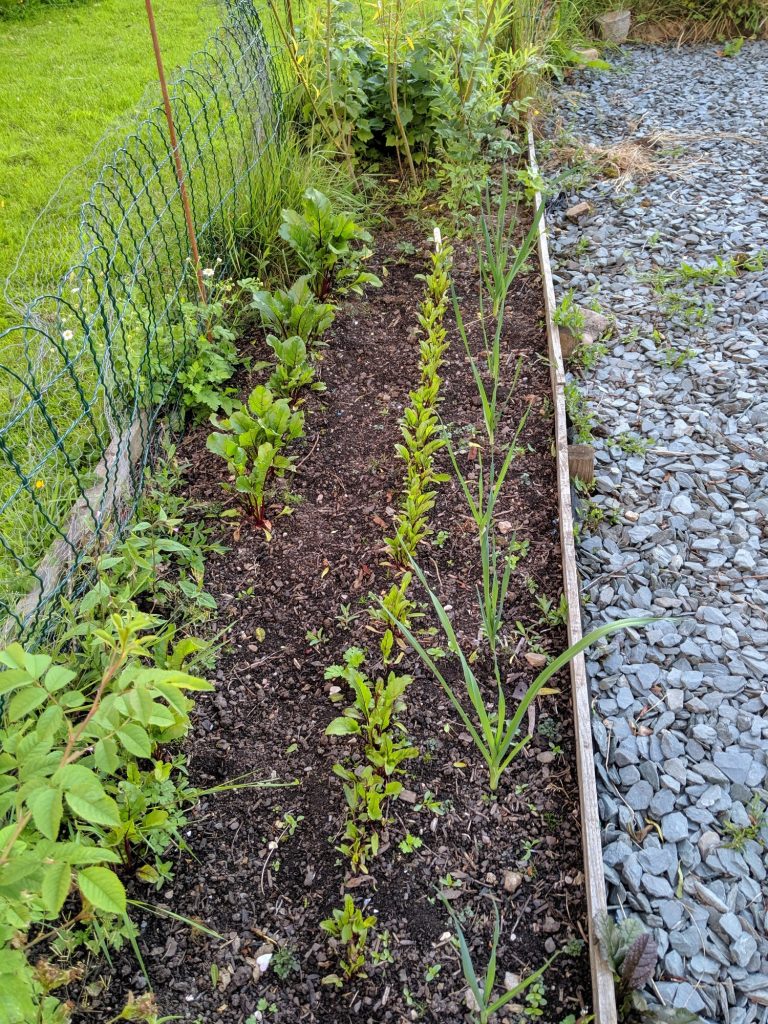 While I'm not a big fan of beetroot, it's so easy to grow that I can't stop myself sowing some seeds most years. Usually it goes nicely with some salad or occasionally we roast some with other root veg. This year I'm also planning to freeze some for use later so I'm hoping that I've sown about the right amount.