Last year there just wasn't enough hours in the day to spend any real time on the vegetable growing side of things. With a day job as well as the livestock and other land management tasks taking up all of my time, it was a tough but ultimately the best decision.
In the end I simply had to accept that some areas had to be left untouched and that they would inevitably disappear under the weed growth. There was no way I could keep on top of all the available growing space so it was better to tackle just a sensible and manageable amount.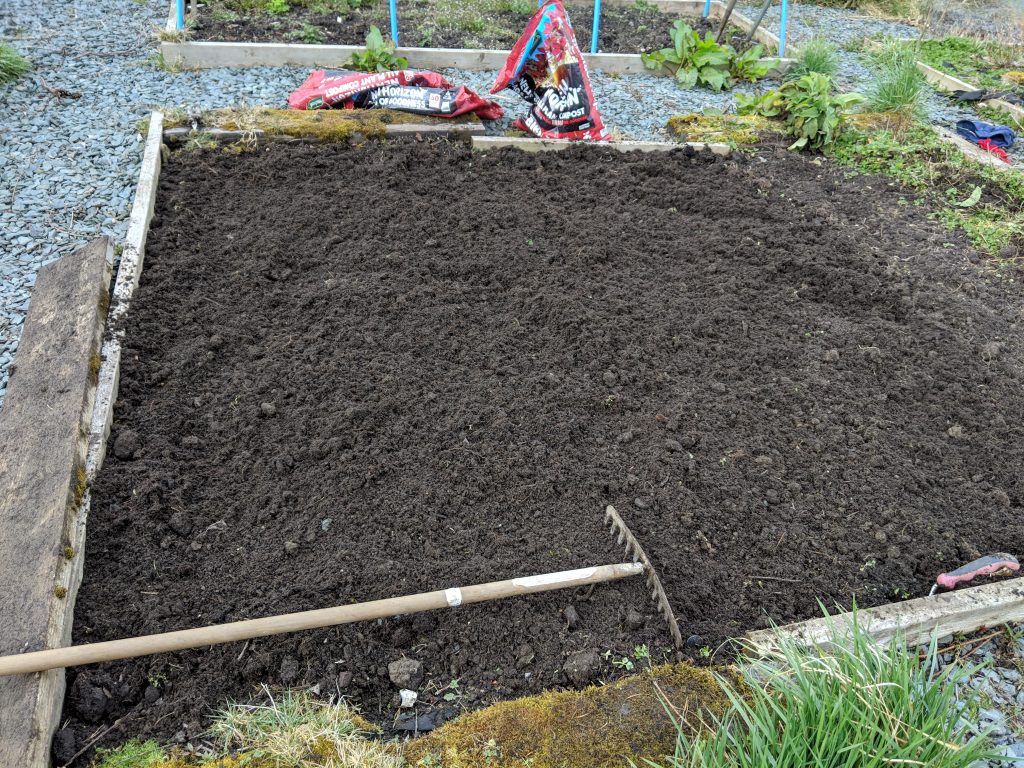 This year I hope to build on that hard lesson by increasing the growing space used – but just a little. A combination of shorter but more frequent weeding sessions and also plenty of mulching should help to keep on top of any weeds.
The first batch of outside seed sowing has already been done with some carrots sown in the left hand bed shown below. This also has a plastic cover over the top just to help protect it from the cooler evenings we still seem to get at the moment. The other plastic cover has been put in place ready for planting out other vegetables later on.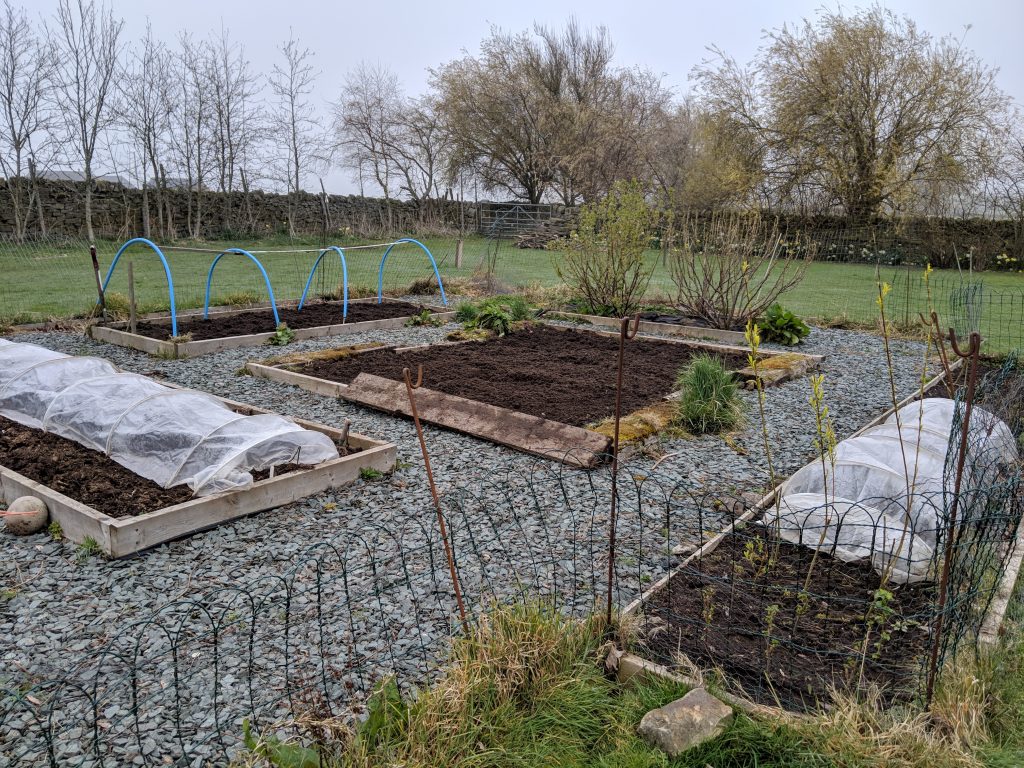 Nearly all of the raised beds are looking very respectable at the moment and just about ready for sowing or planting out. The raised bed containing the soft fruit (far right) still needs some care and attention but that has a weed fabric in place so any tidy up shouldn't be too difficult.
Now that it finally seems the last of winter has passed, over I can get on with some proper seed sowing the course of the next week or two. This will be a more concentrated effort because in previous years I've tried spreading the work out and ended up getting confused with what was planted and when!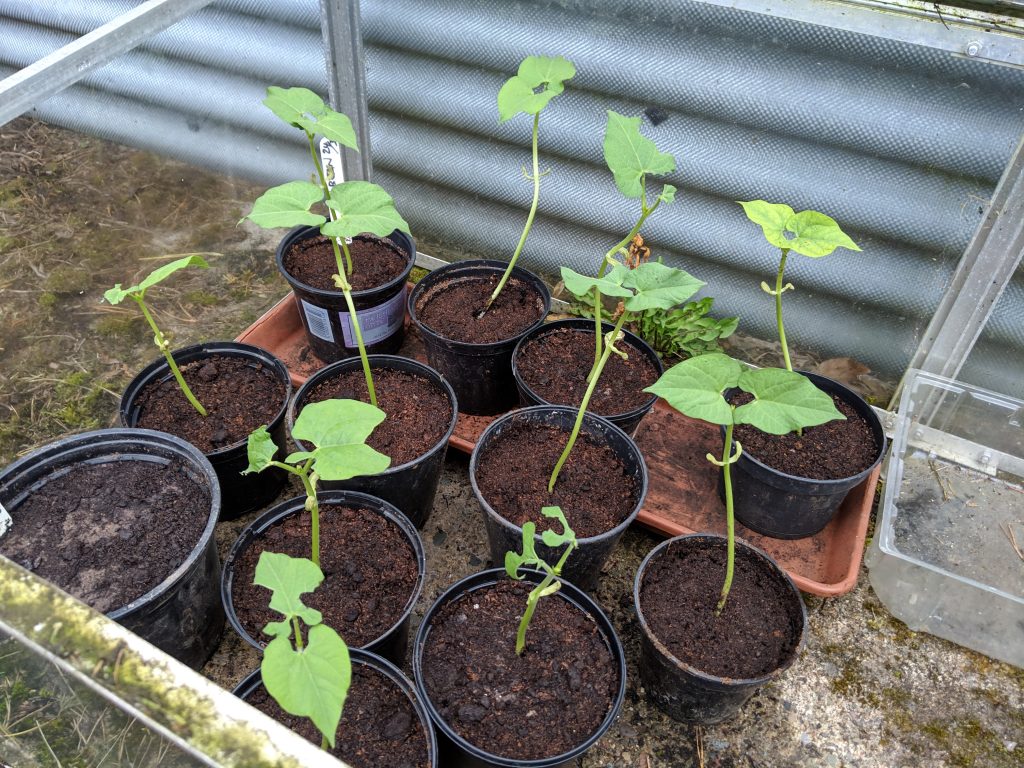 The very first early seeds were sown a few weeks ago using a donated heated propagator but they have been a little too successful I think. These are supposed to be dwarf beans and they have got a bit ahead of themselves.
These poor plants also suffered when I was potting them on last weekend. The chickens spotted them while my back was turned and in the space of a minute or two they had descended on them.
Luckily the damage wasn't too bad in the end but some of the leaves must have been a very tasty treat!