We've barely got used to getting our first calf for 2019 last Tuesday but now all 3 calves have turned up. Compared to last year when the calving was spread out over a few weeks, this time around the whole business has been completed in just 4 days!
We've got 3 lovely heifer calves with red ones from Nellie and Primrose plus a black one from Daisy. I'd read online that the black gene is more dominant in Dexters but apparently Nellie and Primrose didn't get that memo.
Daisy always gives us black calves so her's is probably no surprise and so far hers have also always been without horns. However this is the first heifer she's given us which makes a really nice change.
No male calves from any of them is a bit of a first for us but for the moment we're just transfixed at the speed with which the calves become mobile. In no time at all they are wandering the field with their mothers following after them, nagging them to be careful and slow down!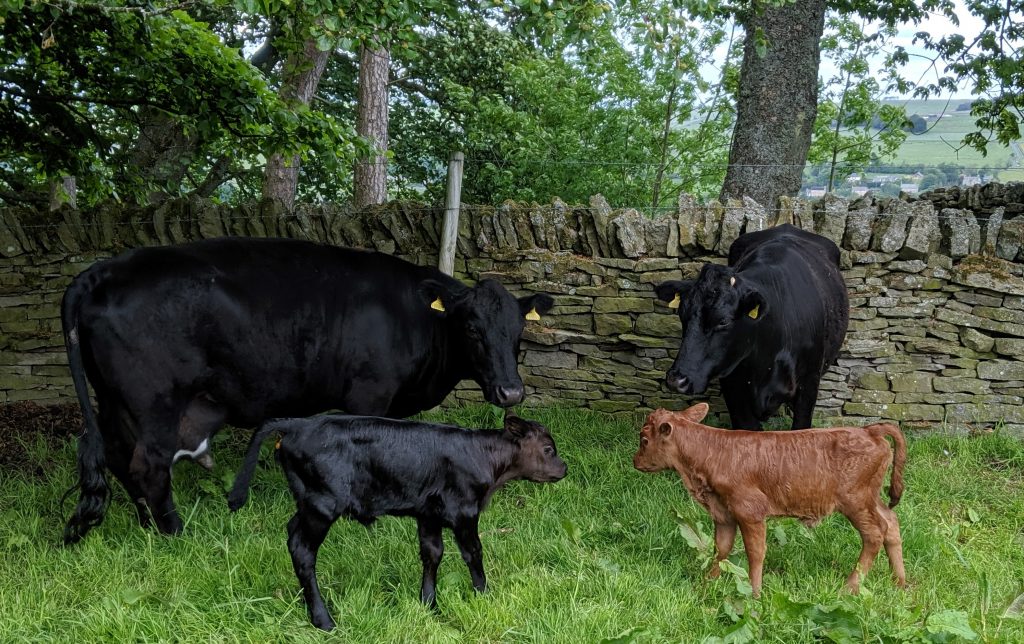 Daisy was first to deliver early last Tuesday morning and her black calf has been named Hattie. Not wanting to be left out, Nellie decided during Thursday afternoon that it was time to join in and her red calf has been named Ruby.
The last to deliver was Primrose this morning and our earlier worries about her being a first timer were completely unfounded. After checking her at about 8am this morning, we discovered just after 11am that she had calved. I was particularly happy to see that she was showing great mothering skills by cleaning the new born and we've named her calf Petal for now.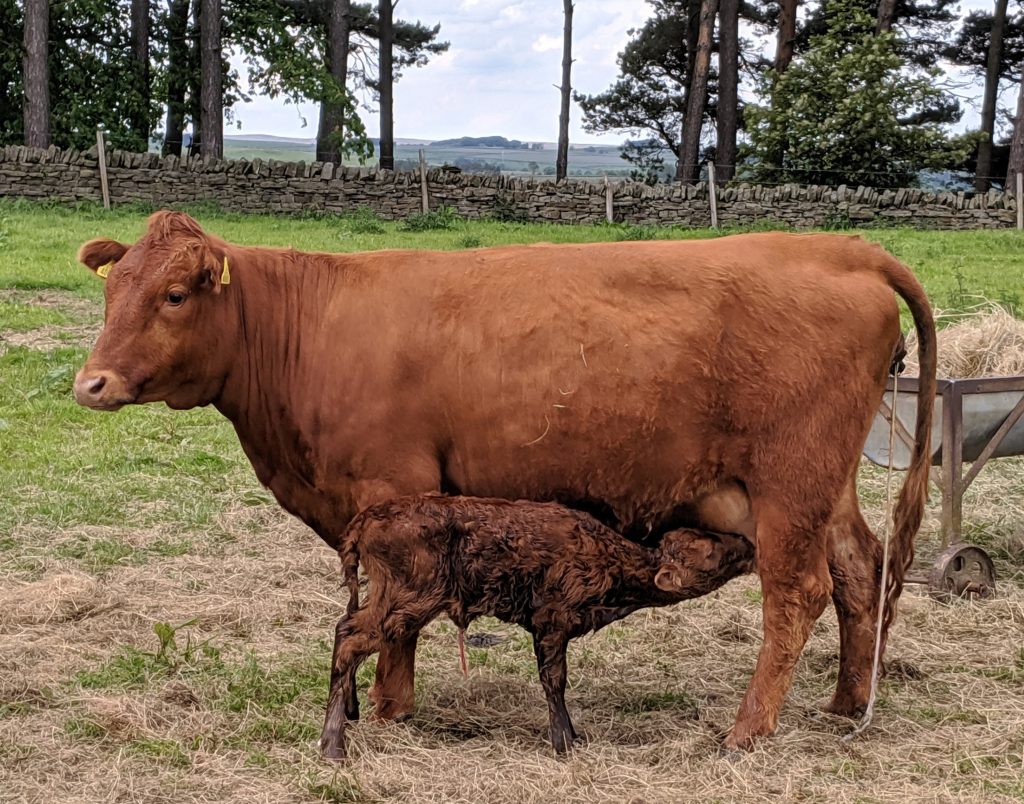 As always with our Dexter cattle, no assistance was needed for any of the calves and we could simply be curious bystanders watching the events unfold.
Sadly, our limited amount of land just won't cope with this many animals so we've decided that Primrose and Petal will most likely be sold later this year.
Our cattle stay outside all year round – they're a native breed and very hardy so the conditions don't bother them. However that does mean we can't consider keeping more than 6 animals at the very most through a winter.
Any more than that would mean our fields suffer too much damage and as a result the grass would take a long time to recover the following spring, assuming it recovered at all that is!
She will go to the bull again when he arrives around August/September but we'll need to reduce the numbers so selling her with her calf seems the best answer. Perhaps we may even sell them with one of our 2 beef steers for company and that would be a nice little starter herd for somebody.