After spending the past weekend incorrectly trying to guess the imminent arrival of our first calf for this year, I should at least have predicted that it would happen while I'm away for work this week.
Some time in the early hours of this morning it turns out that Daisy produced a lovely black calf for us. As is common with our Dexter cattle, there was no need for any involvement on our part although we had made sure they nearer the house last week.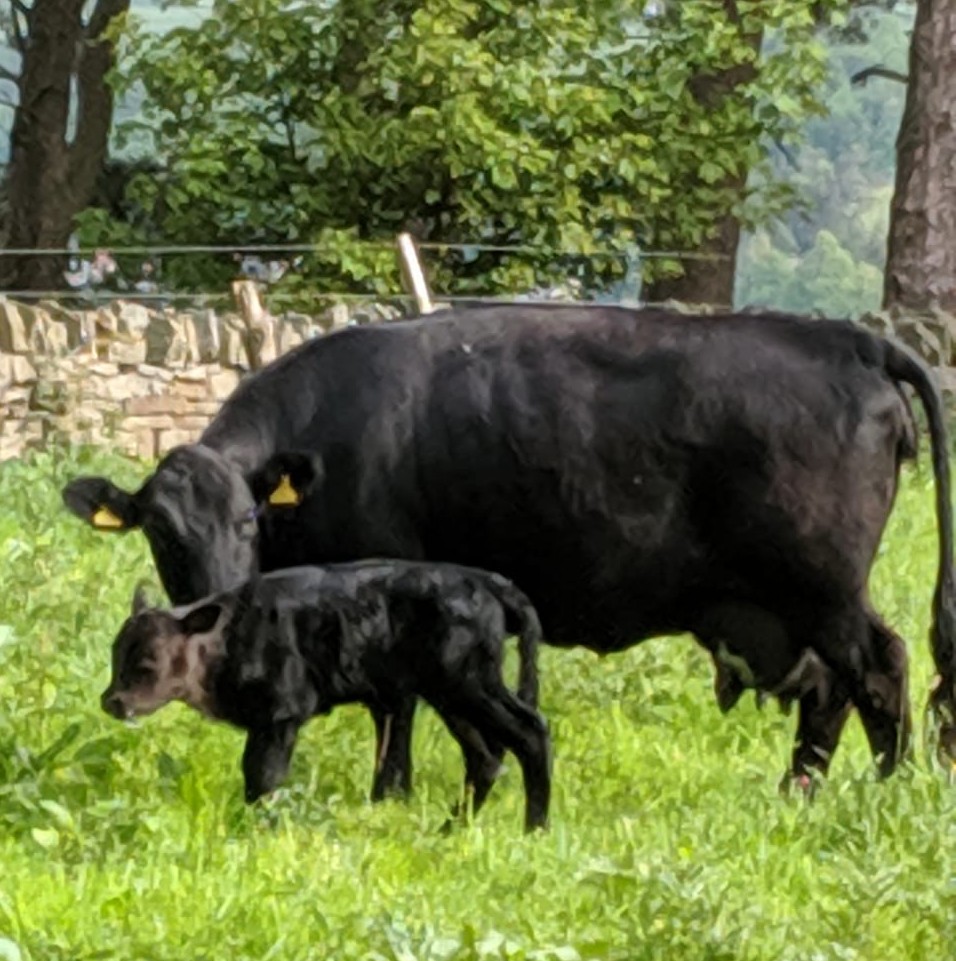 This move meant they would be closer to our cattle equipment like strong hurdles and the crush just in case they were needed if any problems came up. It also keeps the cattle in a smaller area because at some point I'll need to catch the new arrival to check the gender and apply the ear tags
In previous years, Daisy has always given us naturally horn free (polled) calves so I'm hoping this year will be the same. However in the past she has only ever given us male calves so this time I think I'd prefer a heifer (female) calf just for a change!
In actual fact, we'll be perfectly happy with whatever we get just as long as mother and calf are both healthy!