In our area, there is a 4 year regime for cattle TB testing as a result of the generally low incidence of the disease here. It's still a theoretical possibility that they might test positive but it's fairly unlikely.
When our Dexters had their first ever bovine TB test in Dec 2016/Jan 2017, the event didn't go too smoothly. As a result I was keen to make sure that this time everything was a little less stressful – both for the cattle and for me!
Over the last 4 years we've learnt a lot about the nature and behaviour of our cattle which makes it much easier when handling them. It's still not a precise science but at least we are more likely to get the outcome we want these days
As it turned out, I got nearly all of them penned first time with just Ruby acting up initially. However this was easily resolved having spent some time recently getting her halter trained. It was just a matter of a bucket with some treats to occupy her while I slipped the rope halter on then led her into the pen where the other were already tucking into some hay.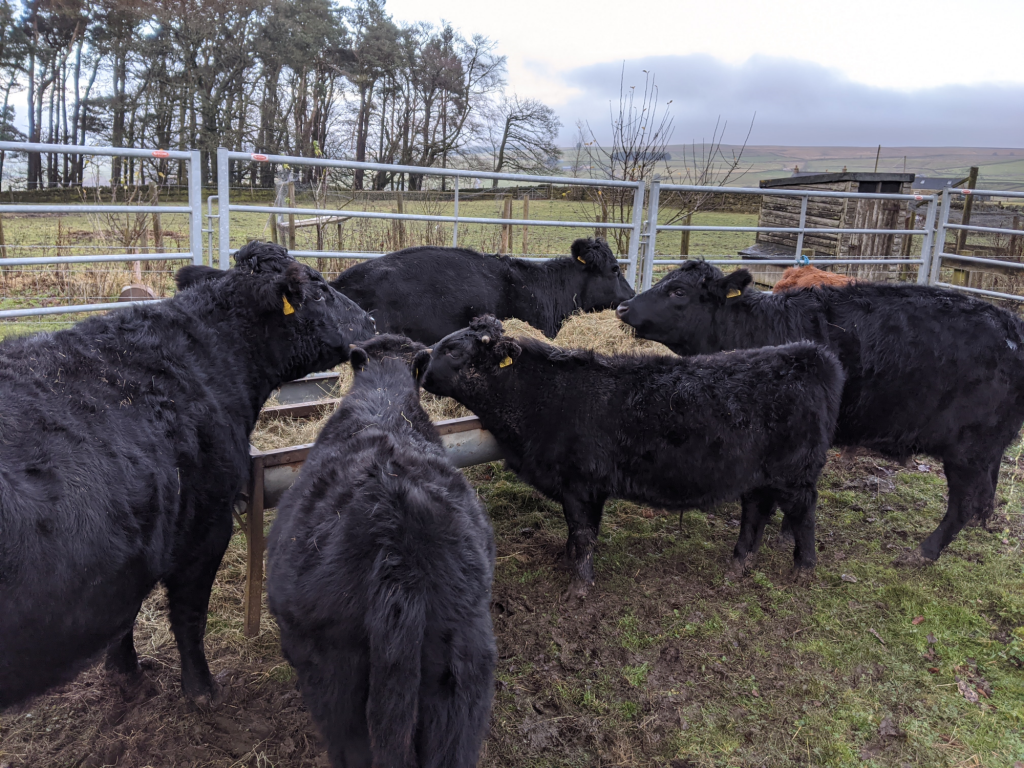 The first visit last Friday involved 2 injections in the neck for each of them – one injection is Bovine TB and one is Avian TB – along with a quick calliper measurement of the skin thickness at the injection site.
Apparently the idea is that when the vet returns 3 days later, they can assess the injection sites on each animal to look for a reaction. The idea is that each animal should have less of a reaction (i.e. swelling) where the Bovine TB was injected than they do from the Avian TB.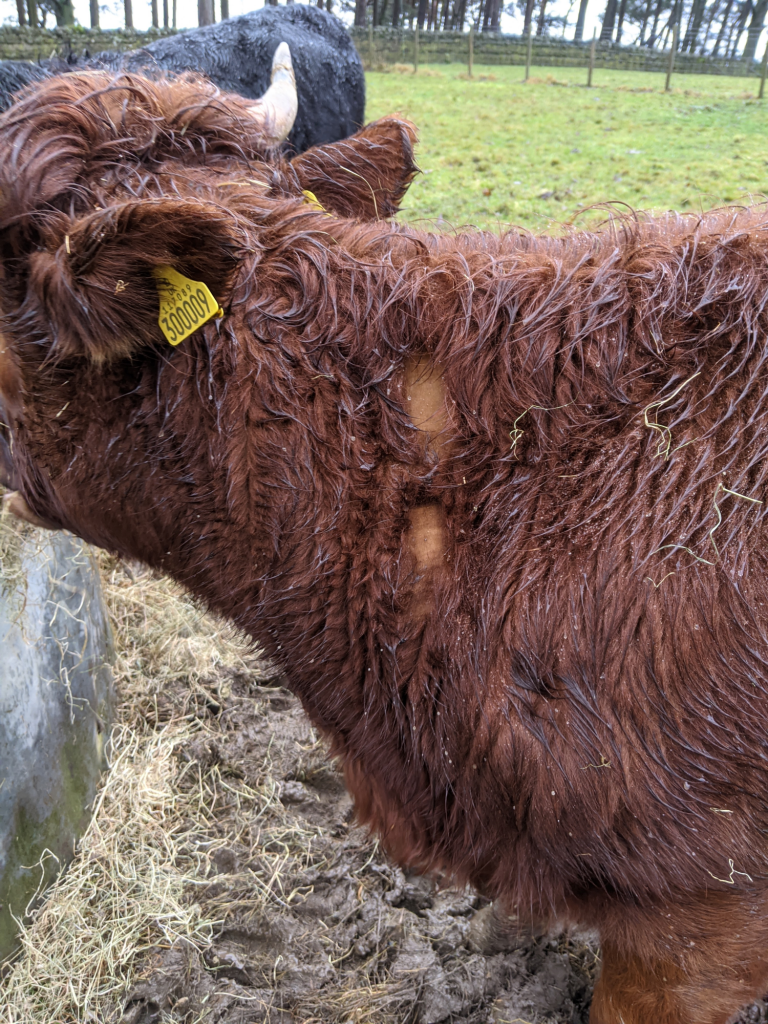 In the end, the second vet visit on Monday went really smoothly with the whole herd happy to be penned in ahead of time while waiting for the vet to arrive. After getting checked they soon got the all clear and as a reward for good behaviour some more treats in their feed trough