Despite working from home for the last 6 months and hardly ever leaving our holding, it seems to have been impossible to find the time for a blog update.
There are always a number of other tasks that seem to be more important or an unexpected event happens which throws any plans that had been made into complete disarray.
I've decided that the best way to initially catch up with blog updates is simply to review one set of events from the last few months. So here's a general update covering our small herd of Dexter cattle
Calving
Our second cow – Nellie – calved on 14 June without any problems as usual and produced a healthy bull calf that we've named Sylvester (or Sly for short). That was an unusually long gap between calves for us with Daisy calving over 2 weeks earlier but we're just glad that it all went well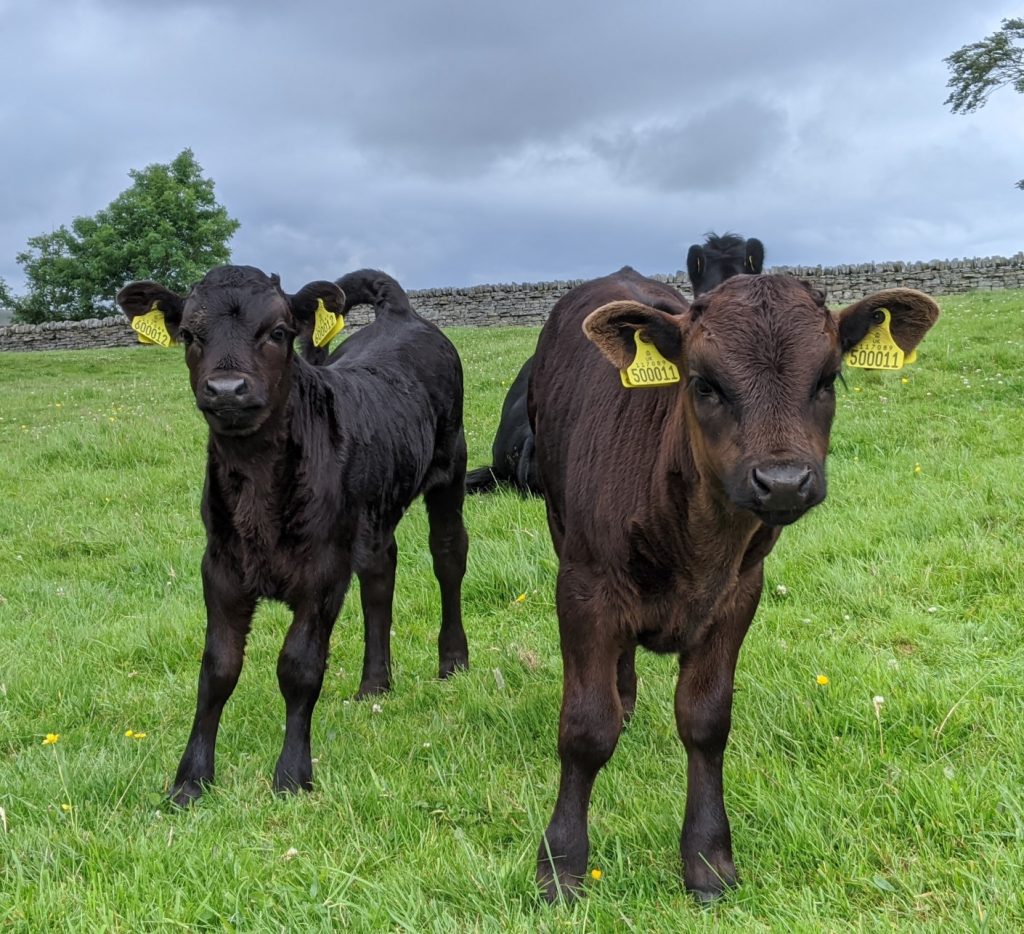 Once the calving is out of the way my thoughts always turn to hay making and I've learnt in recent years that the weather can become a bit of an obsession at this time of year.
Hay making
It's hardly surprising that hay making becomes such a focus when you consider that we're trying to organise a whole winters worth of feed for the cattle. Luckily our neighbour has all the relevant equipment and expertise so I just need to supply the physical side of things after the baler has finished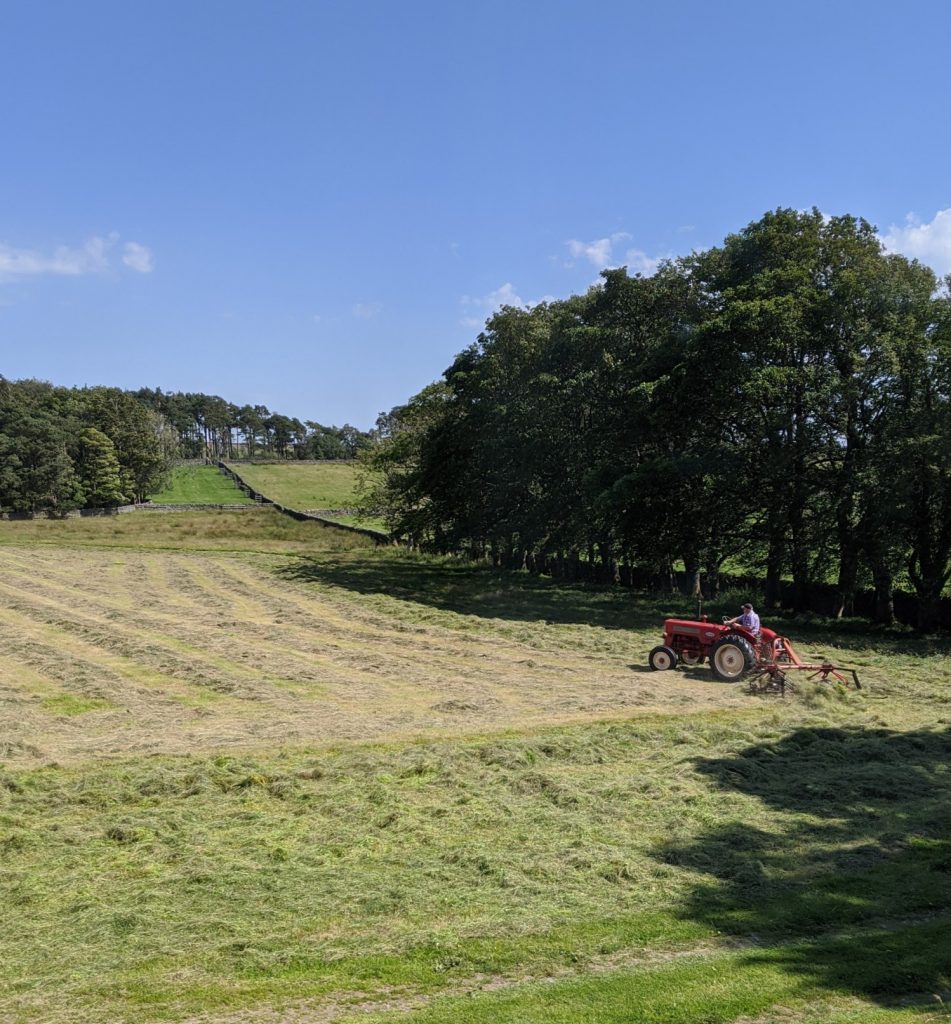 Thankfully all went well and we eventually got over 200 small bales safely into the barns with a number of others used as payment for delivery and collection of the bull we hired this year.
Hiring in the bull
The bull arrived in August and had visited our cows previously but was significantly larger than before so he'd put some effort into growing over recent years
He's a nice calm chap known as Glen but being quite a size and having horns means that I tended to give him plenty of room.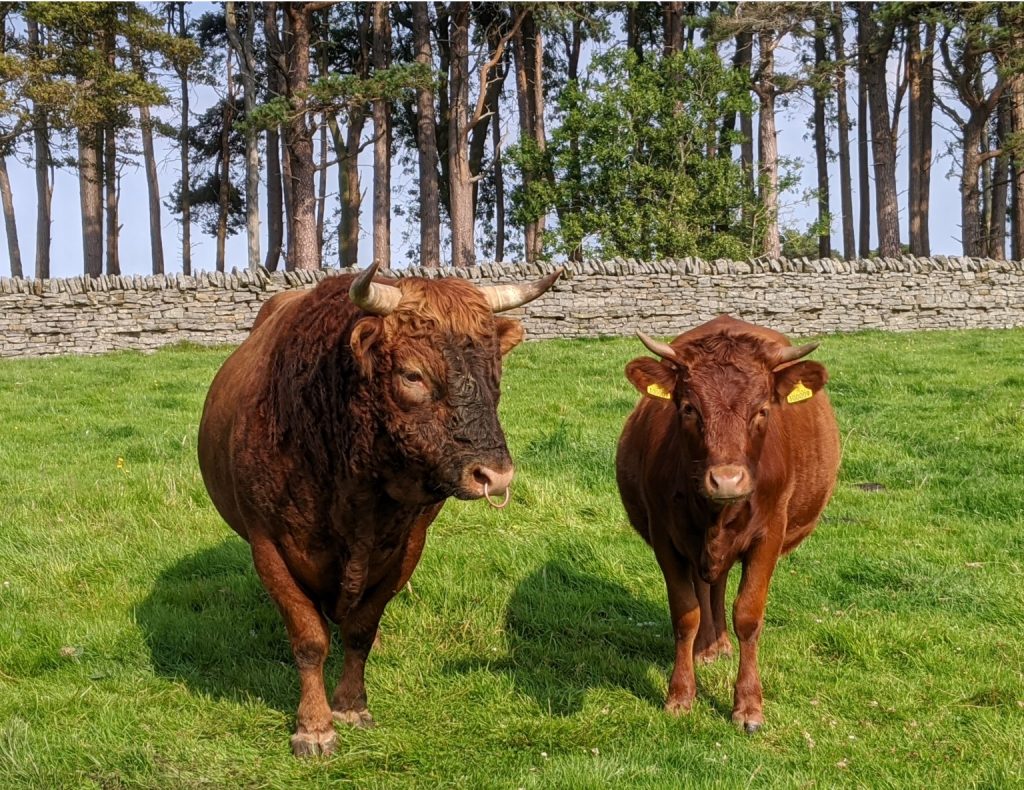 On arrival he immediately followed Ruby around for a few days so, all being well, I'm expecting her to be first to calve somewhere around the end of May next year
When it came time to load him up for his departure that was also a good time to apply calm cattle handling measures rather than run the risk of an accidental injury!
Hoof trimming
And finally, to complete this update, we come to the hoof trimming in September. This isn't needed very often but seems to be required about every 2 to 3 years when we find both Nelly and Daisy start having problems with the length of their hooves.
Being outside all year round means they never walk on hard surfaces which might help to wear their hooves down. However it's a painless process and doesn't take too long to complete.