After an unplanned year off during 2019 for Sissy with litters, she finally delivered again in the early hours of Mon 13th Jan. As usual I can't help wanting to be there when it all happens but that always means a lot of lost sleep.
This time she ended up with just 2 live piglets – a boy and a girl – which was a surprise given the size of her during the build up to farrowing. Perhaps she'll need to trim down her weight a bit once she's raised this litter.
My impression was that she had a tough time during the delivery and there was a third piglet which was born dead – always a shame but there's nothing more you can do. The effort certainly seemed to take the energy out of her and initially she wasn't eating or drinking afterwards.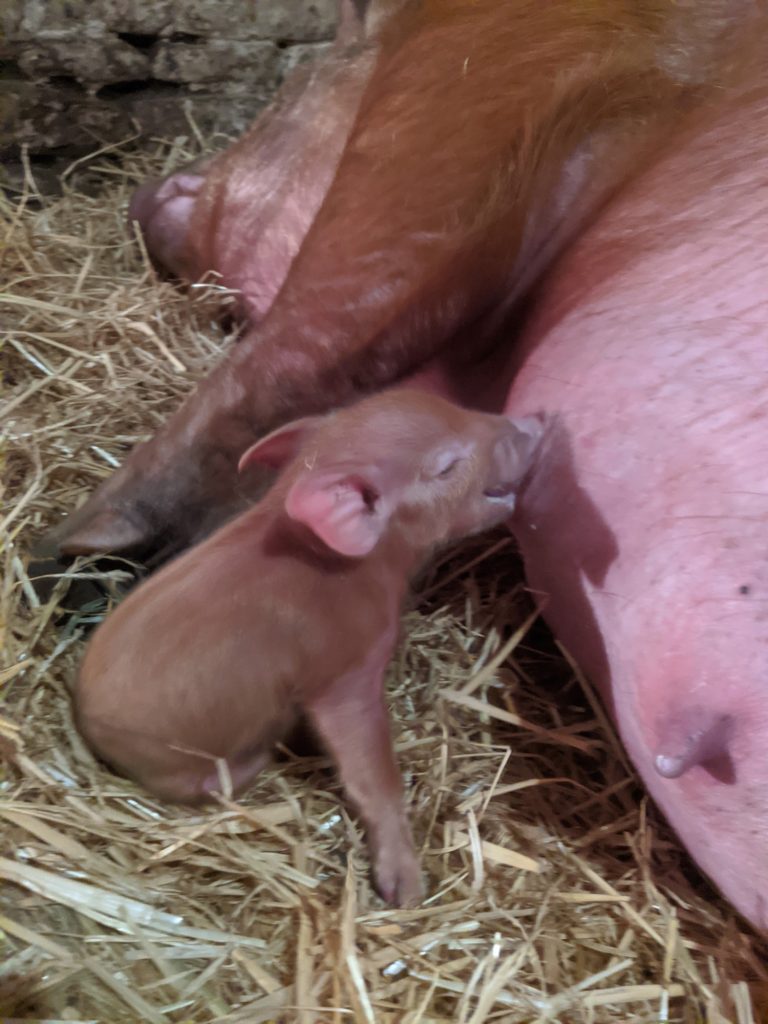 She's taken a day or two to get back to her old self but through this period she's always been very attentive to her small litter and keen to make sure they are able to feed on demand.
Thankfully she's eaten a little something herself now so she's hopefully improving again but I confess that I was a little worried for a while.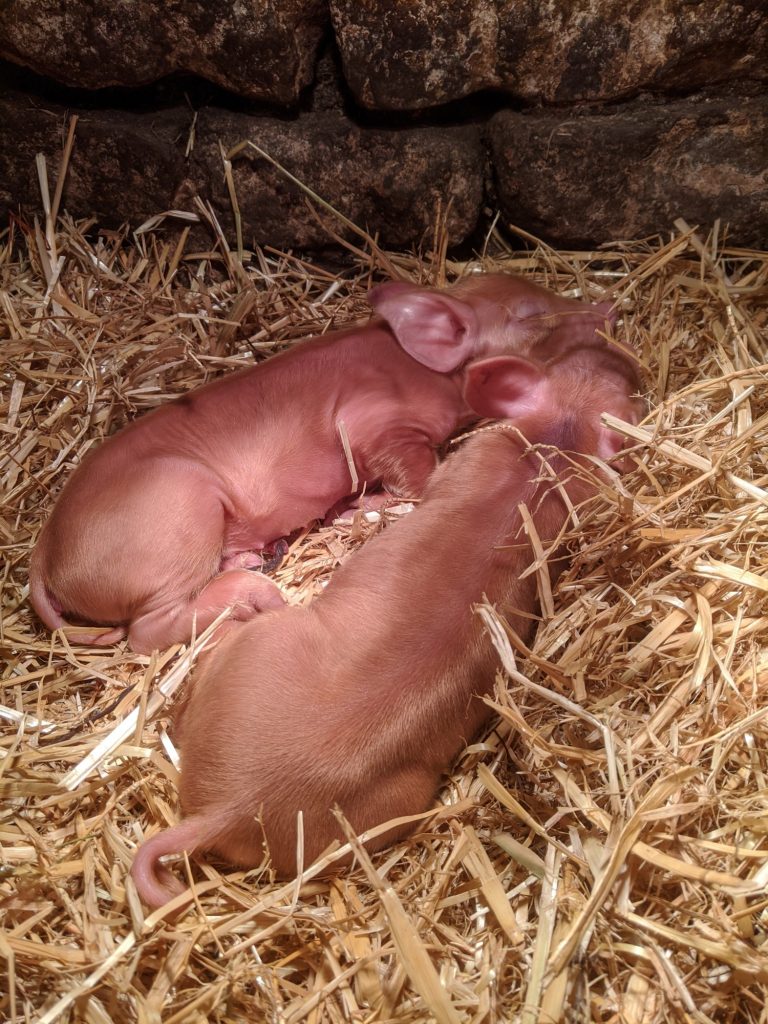 I'm keeping a watchful eye on her both via our special "pig cam" and also by regular visits in person. I hope it's nice for her to have occasional human company but I'm careful not to disrupt her time with the little ones.