The North Pennines Area of Outstanding Natural Beauty (AONB) covers an area of almost 2000km2 and includes parts of Durham, Northumberland and Cumbria. It is a lovely part of the world and one of my favourite destinations for a day of exploring.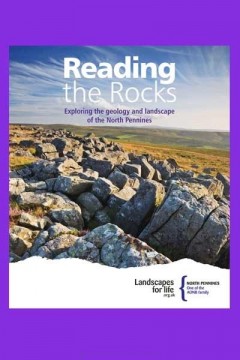 Earlier this year the North Pennines AONB Partnership published some books aimed at helping visitors and local people appreciate, understand and enjoy the natural beauty of the area.
One of these books is Reading The Rocks which is particularly fascinating and attempts to cover the history of this stunning landscape from the beginnings almost 500 million years ago (the Ordovician and Silurian periods) right through to the present day.
That is quite a range of history to cover but this book manages it well without becoming too caught up in the numbers, facts and terminology.
All this information is presented in a clear and concise way with helpful pictures and diagrams to explain the origins of the various rock formations. This is accompanied by some extremely useful sidebars giving map references for locations where they can be seen.
It is obvious that a good deal of effort has gone into making this a readable book rather than a dry, geological reference. As a result this book is an ideal way for both young and old alike to gain an understanding of how the North Pennines landscape was formed.
The subject is explained clearly so that even a geology novice like me can understand which means I can take that knowledge with me when I next go exploring the wonderfully rugged landscape of the North Pennines.