The potatoes are finally starting to show signs of life which is encouraging. That is only when compared to the apparently interminable wait for anything to happen of course. I'm sure that I will soon need to worry about earthing them up but for the moment they should be okay.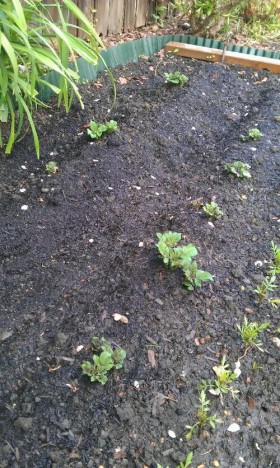 The onion sets that were planted in the veg bed are looking very good – it may not look like that in the photo but trust me on this! Even the extra ones that I planted in various pots around the garden a little later are coming on nicely. I would have planted more but I ran out of space and containers to put them in!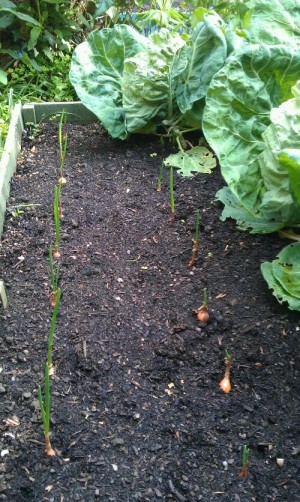 In a probably futile attempt to seize some more vegetable space in the garden I decided to hide some broccoli seedlings behind a few French Marigolds. I'm not sure if that will help with the companion planting but I had some marigolds left over and didn't want to waste them.
This area is really supposed to be a flower bed anyway but I don't have anything special to put in there at the moment so I figured it was worth a try. I think I got away with it but only time will tell..