Butternut Squash soup
One of the easiest and nicest soups to make - the crisps are a lovely addition but in reality are probably only worth it if the oven was going to be on anyway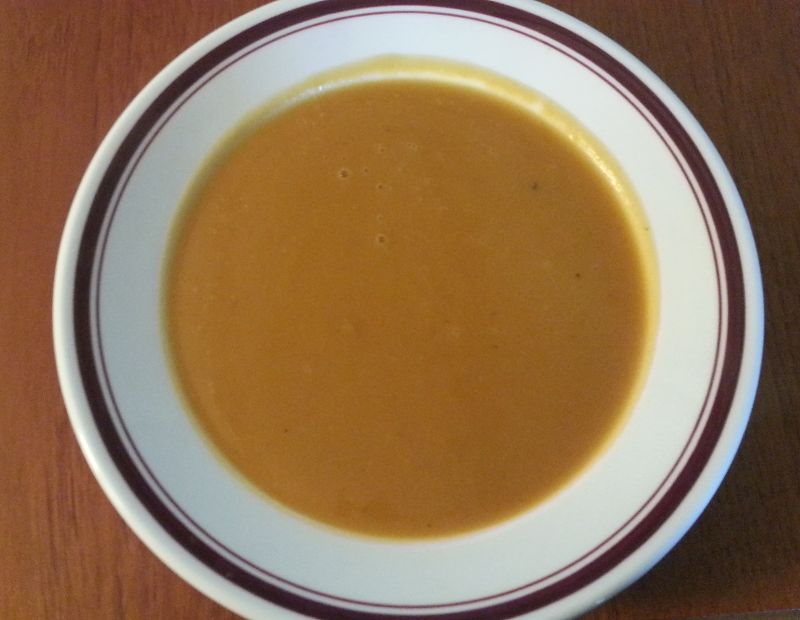 Ingredients
1 medium sized butternut squash
1 onion, chopped
600ml vegetable or chicken stock
2 tbsp olive oil
A little butter while cooking (according to taste)
Seasoning (a pinch of salt/freshly ground black pepper
1 heaped tsp hot smoked paprika (optional)
Instructions
Peel the squash to remove long strips of skin
Keep the strips for roasting to make the crisps
Scrape out and discard the butternut squash seeds/pulp
Chop the squash into evenly sized chunks.
Heat some olive oil in a large pan
Add the butternut squash and onion
Add some butter according to taste
When nicely browned, add the stock.
Simmer for 20 minutes then remove from heat,
- While the soup is simmering...
Place the strips of butternut peelings in a roasting tray
Drizzle with some olive oil, chopped rosemary or sage
Put in the oven to cook for 20 minutes on a low heat to crisp up.
Remove from the oven and place on kitchen paper to absorb any excess oil.
- Once the soup has simmered for 20 minutes...
Leave to cool slightly before blending to the desired consistency.
If desired, add hot smoked paprika
Season to taste with salt and freshly ground black pepper.
Serve the soup with the skin crisps scattered on top.
Adapted from:
http://www.bbc.co.uk/food/recipes/butternut_squash_soup_90300