Ginger Nut biscuits
A quick and easy recipe for ginger nut biscuits - if worried about the sugar content then I think this could be reduced perhaps without affecting the final results.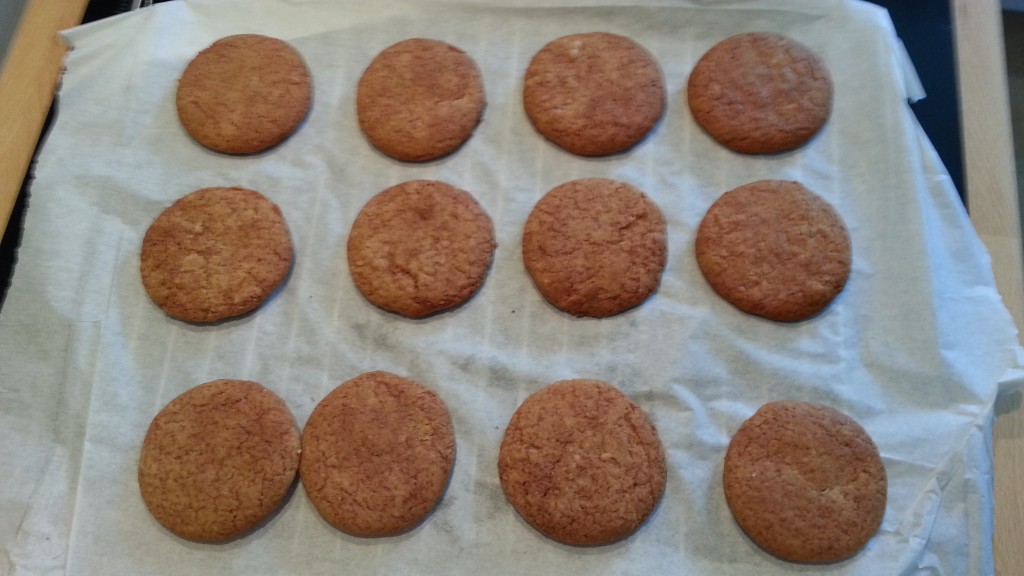 Prep time:
Cook time:
Total time:
Ingredients
340g/12oz plain flour
1 level tsp bicarbonate of soda
2 level tsps ground ginger
100g/4oz butter
160g light brown sugar
4 tblsp golden syrup
1 large egg, beaten
Instructions
Preparatory Tasks
Pre-heat oven to 180°C
Cover the baking tray(s) with grease proof paper
Mixing
Place all dry ingredients in a bowl
Rub in the butter using your fingers until it resembles bread crumbs.
Mix in the sugar with a spoon/spatula
Add the syrup and beaten egg and continue mixing with the spoon/spatula.
Bring it together to form a smooth pastry dough.
Rolling and Cutting
Lightly flour a work surface
Roll out the dough to about 8-10mm (1/4 inch) thick.
Cut out biscuits using a small round cutter (size according to preference)
Place biscuits on baking tray(s) with room left for expansion of up to 25%
Chill in the fridge for 20 minutes (on the baking trays)
Baking
Cook for 10-15 minutes until golden brown.
Use a knife to move them to a cooling rack.
Try to resist the temptation to taste one until they're cool...
Adapted from http://www.goodtoknow.co.uk/recipes/533780/paul-hollywood-s-gingernut-biscuits