Over the course of the last few weeks most of the piglets from the current litters have all headed off to their new homes. We are keeping a few from each litter to raise for meat ourselves but it's always nice to see the others head off in many different directions
From Elsie's litter of 9 piglets we had 2 gilts that headed off to Middleham in Yorkshire and 2 boars travelled a much shorter distance, maybe a 5 minute drive across to the other side of the East Allen Valley. That same litter also yielded a couple of good gilts that were pedigree registered to continue the Jacqueline blood line. One of these we sold on to another Tamworth breeder in the Scottish Borders but we've kept the other one for ourselves and named her Beryl.
The rest of that litter will be meat pigs for our pork boxes in due course and should be heading off to the butcher later this summer. More news on that as we get closer to the time.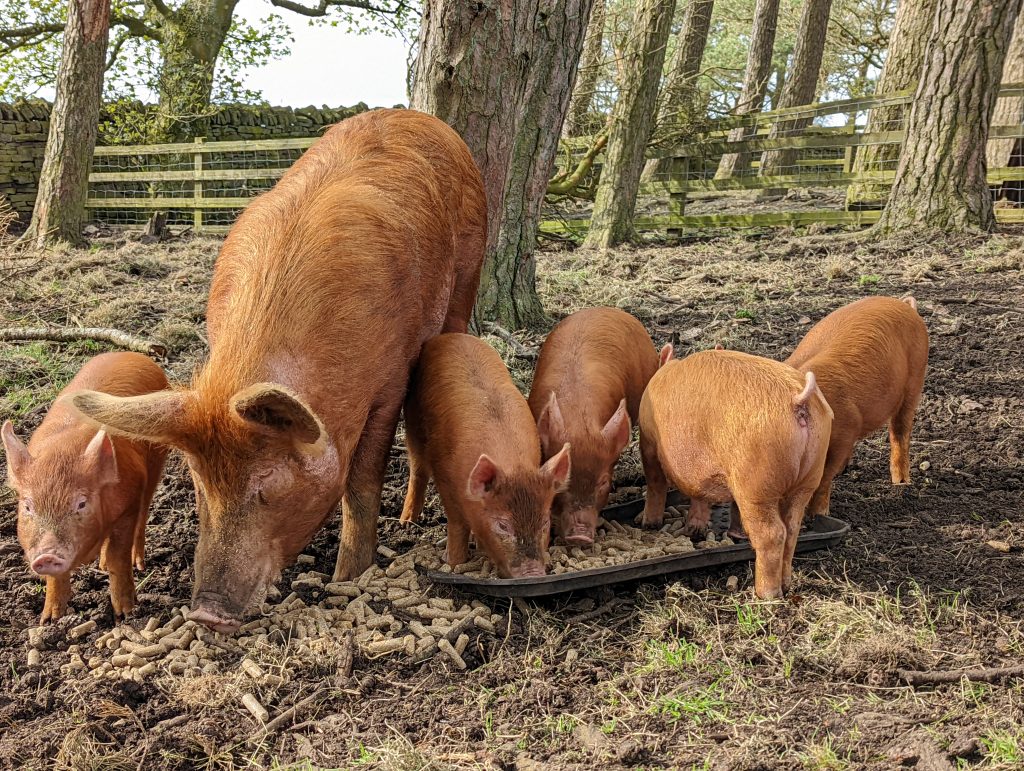 With Esther having a litter of 3 and Doris having a litter of 5 within a similar period, it made sense to combine them as they grew to weaning age. The 2 boars from Esther's litter eventually headed off to Appleby in Cumbria and the 3 boars from Doris's litter were selected to keep as our own meat pigs.
One gilt from Doris's litter also headed up to the Scottish Borders with the gilt from Elsie's litter which left just 2 gilts (1 from Doris and 1 from Esther). These 2 headed off to a new home just a little way west from us to Greenhead at the far western edge of Northumberland