Esther was one of our 2 original Tamworth breeding pigs but she is now an older sow who has farrowed a few times before so I wasn't too worried. However there was a slight concern in my mind because she hadn't had a litter for some time. To help her relax she was brought into the farrowing shed on Saturday so that she had plenty of time to get properly settled.
As it turned out that was very good timing because she farrowed on Tuesday 22nd. A fairly small litter of just 3 lovely piglets – 2 boars and 1 gilt – but I was happy there were no other complications.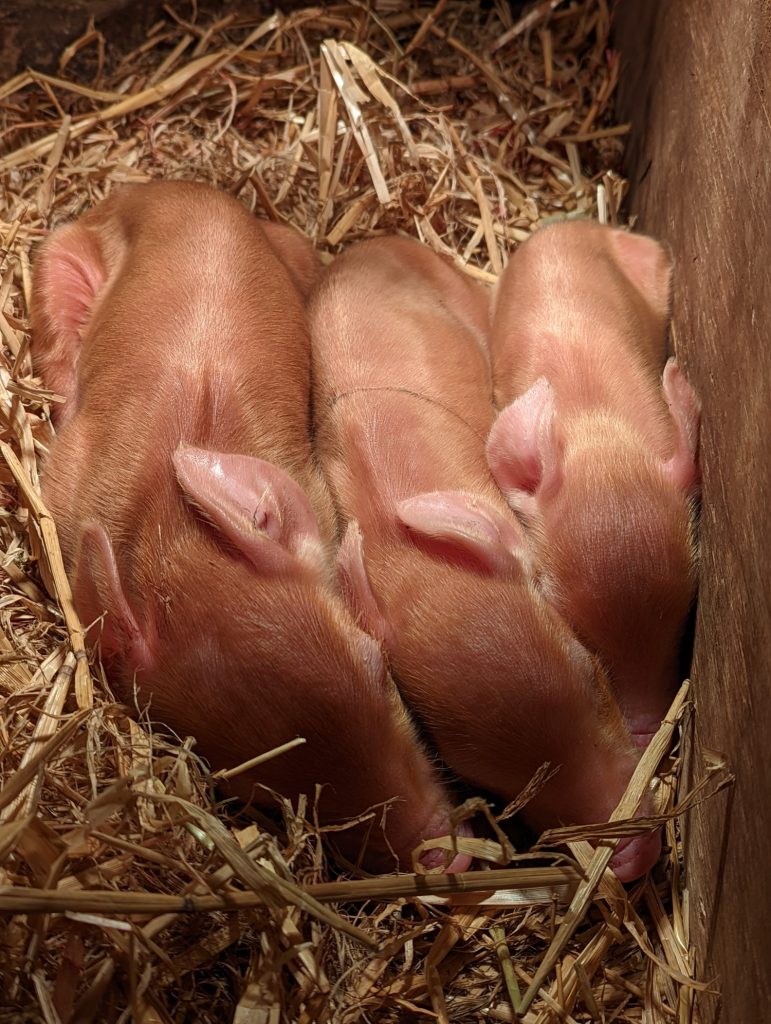 We've decided that this will be her last litter at the grand age of 7 years old, there's an ever increasing risk of farrowing problems and reduced litter sizes as the sows get older. As a result we've figured she doesn't need any of that extra worry in her life and of course we don't want that either!