At the end of May 2021 we reached the 8 year anniversary of moving from a previous suburban semi-detached life to our rural 15 acre smallholding in the North Pennines.
On one level we are now so settled here that this is just another anniversary and no big deal really. However when I take the time to consider how far we've come, I can fully appreciate the efforts we've made along the way, the many new experiences we've had in that time and the incredible support from family, friends and neighbours.
Sadly pressures of time with a day job plus the many smallholding tasks and managing our 2 bed holiday let mean that the blog updates are less frequent these days but I will continue to post updates as often as I can in future.
Calving
All 3 of our Dexters calved over an 8 day period in late May with Ruby and Hattie both having red heifer calves then Nellie having a red bull calf. We've never had a full set of red calves before and it's more remarkable when considering that the black gene is more dominant in Dexters. This is best explained in the following extract from a forum post I found:
Red is a recessive – it only shows in animals which have inherited a red gene from each parent – so a red Dexter has two red genes. A black may have two black genes, or it may have one black and one red – the red will not show

http://www.dextercattleforsale.co.uk/phpBB3/viewtopic.php?t=131
Sadly it turned out that Daisy did not hold any pregancy from the bulls visit but that wasn't unexpected because it coincided with her damaging her udder and ultimately losing a teat. She's bounced back well thanks to prompt vet treatment and her calf from last year had been enjoying an extended period of milk production as a result so she should be back to normal for next year.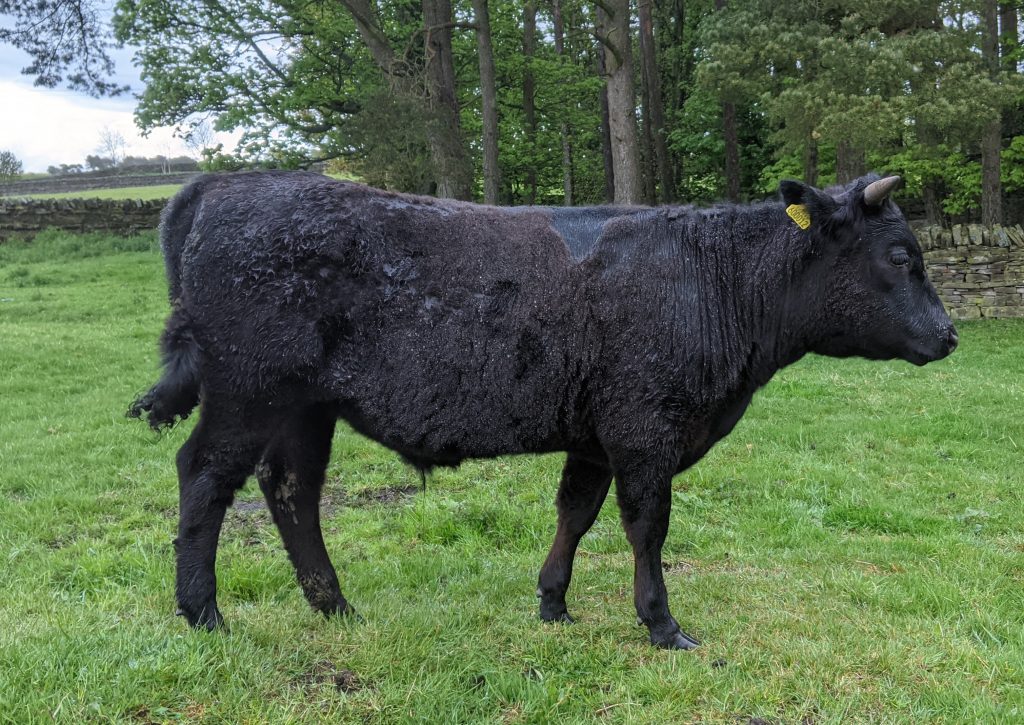 We had previously known that all these calves arriving this year would mean too many animals in the herd but that can't be helped. We hope to be selling Ruby plus her calf we've named Raquel along with a beef steer from last year in the next week or two but after that we'll also have to sell Hattie and her calf that we've named Ivy.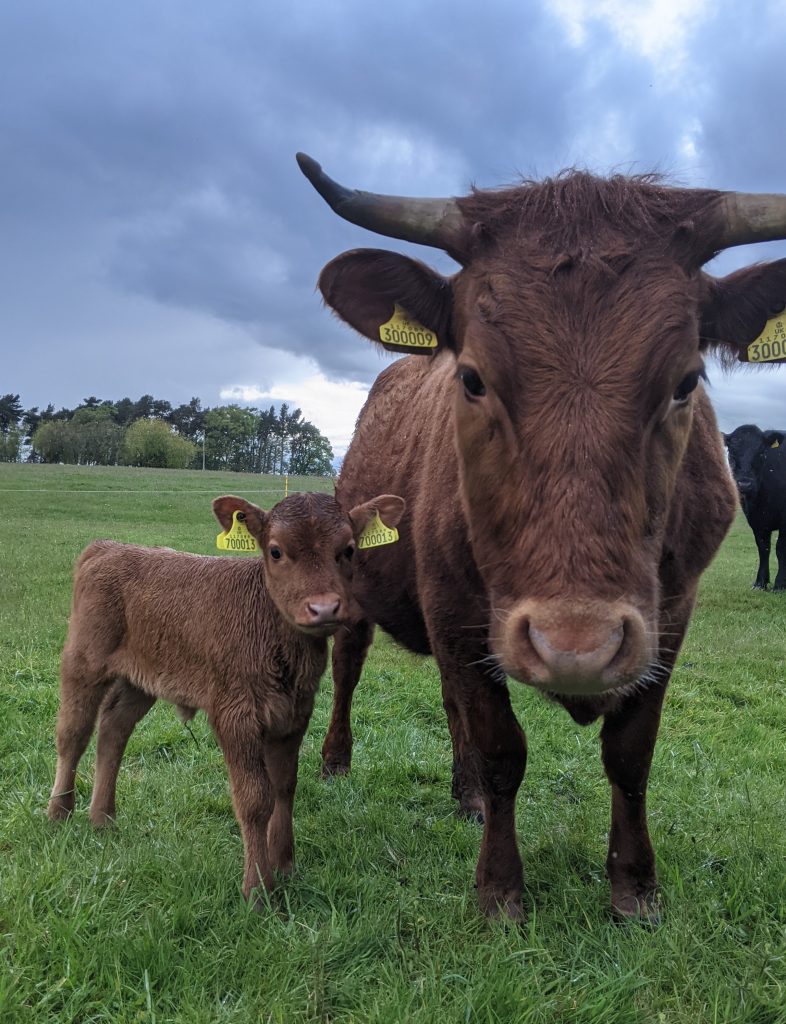 That will leave us with just the 2 original cows – Daisy and Nellie – plus the male calf Nellie had this year and the steer that Daisy had last year. The hope is that this coming period of reduced numbers will help our grazing land recover and with luck should also make any hay we get this year last longer through the winter