On Friday morning we awoke to find a couple of inches of snow had fallen and settled too which was a slight surprise. It wasn't quite cold enough for it to stay though and it rained occasionally for most of the day so everything turned first to mush then fairly quickly into mud
For most of the livestock this was not a problem, the cows obviously wanted extra hay delivered but that's not a problem. They are really placid these days and always happy to see me arrive with a fresh bale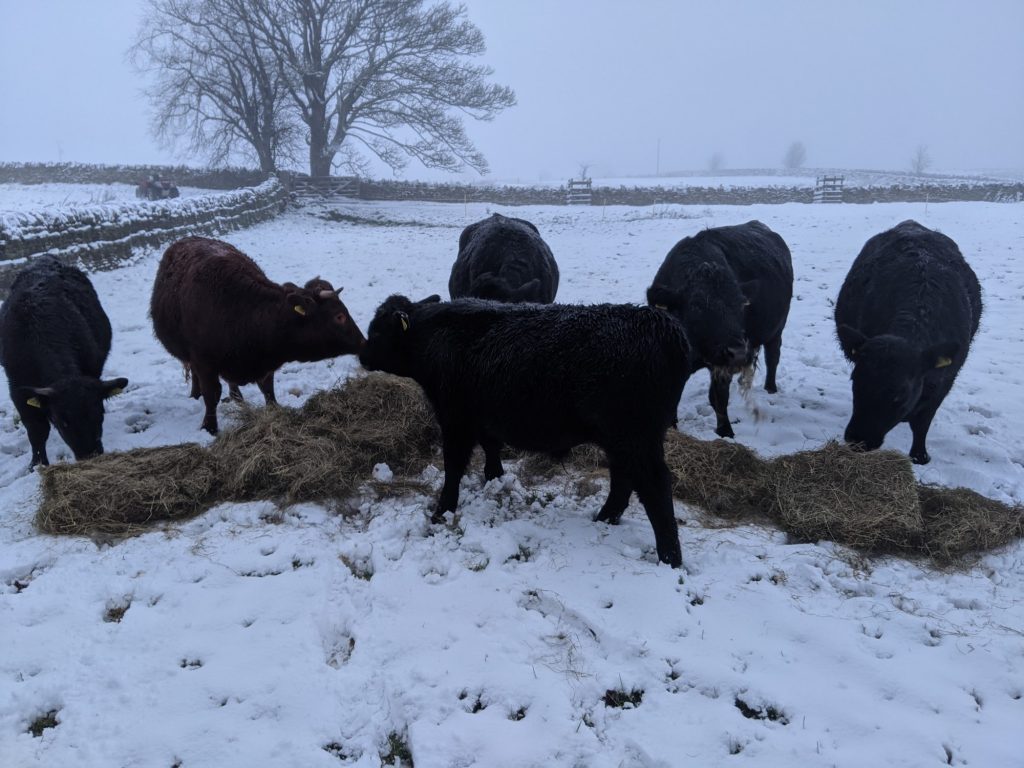 Their big moment is coming next weekend when we have our 4 yearly TB test booked with vet visits on Friday and Monday. I suppose there's always a chance they might have it but we're in such a low risk area that it's very unlikely. I'll still keep fingers crossed though…
We had more pressing activities to handle this weekend. In recent weeks, Esther has been re-enacting some examples of 1914-1918 trench warfare in her pen and the excess of water soon had a predictable result.
Top of the list of jobs for Saturday was to prepare her a new pen and get her moved into something more pleasant. She doesn't usually have any particularly special requests, just a room with a view and plenty of fresh bedding which I think we managed fairly well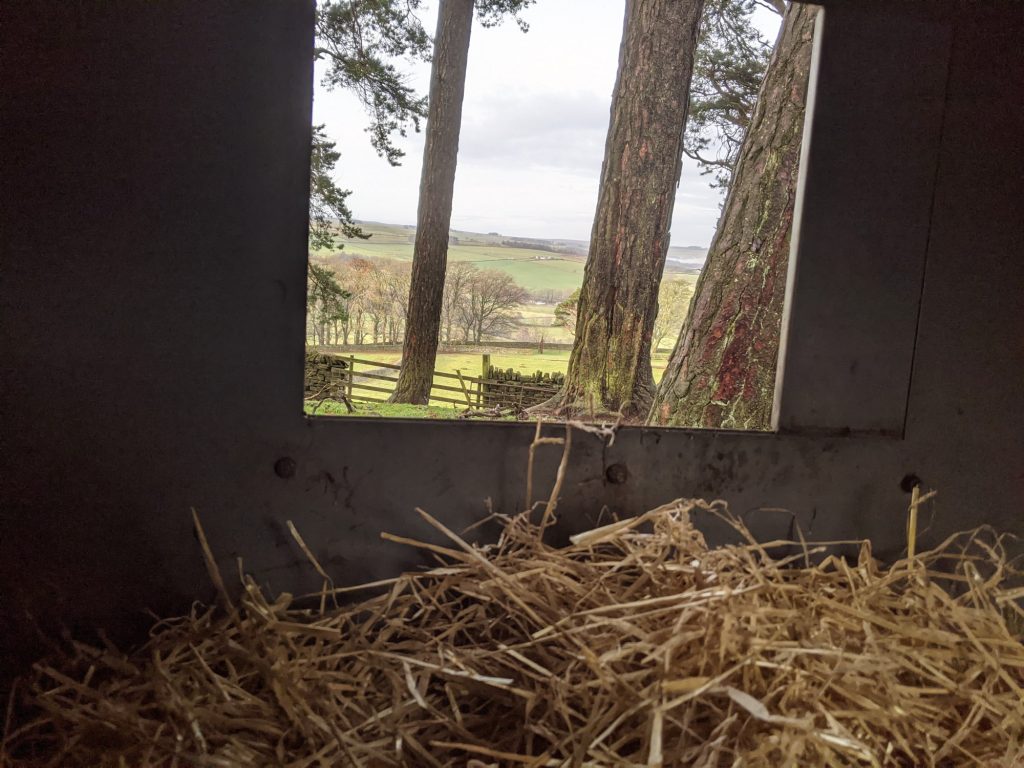 Once she made the move into the new pen she seemed happy enough and was soon testing out the house herself!