Now that calving has finished for 2019, our small herd of Dexter cattle has reached a total of 9 which, I'm only too well aware, is too many for the available grazing land.
It's a heart-warming sight to see them wandering around their summer grazing now but that won't last long later in the year. If we don't consider the longer term impact then our land would suffer with the extra wear and tear received during the winter months!
While we managed well enough through last winter, at that time we only had 6 head of cattle and 2 of those were calves born that year so they had less impact. Not forgetting that last winter was relatively easy for us when compared to the year before.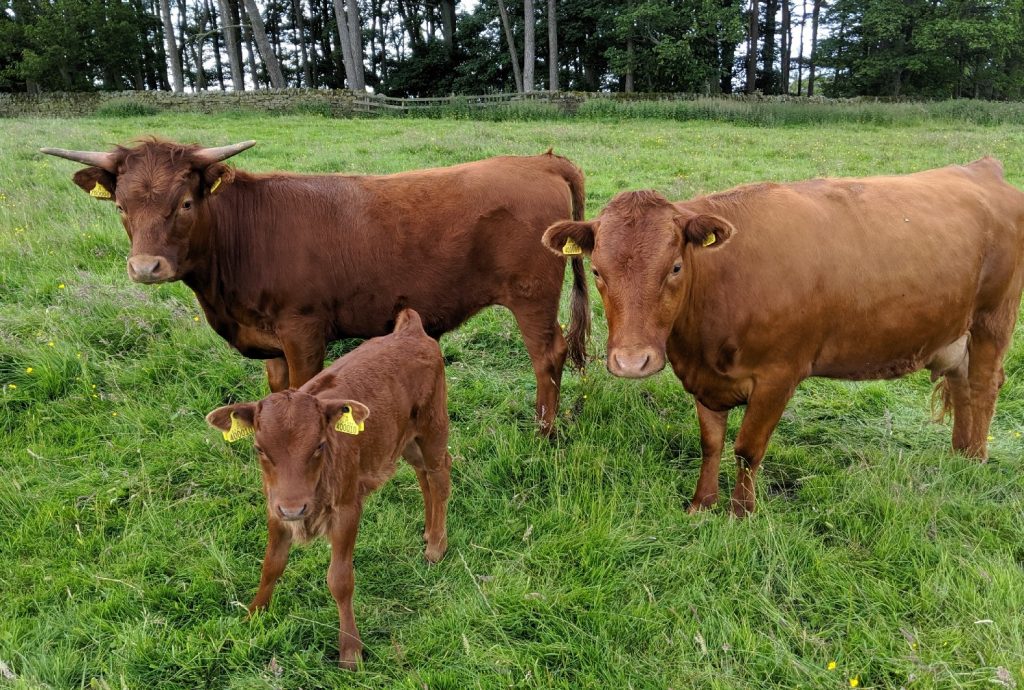 This time around it's very clear to me that we need to reduce numbers and after careful consideration the decision is that a selection of red Dexters will have to go. Nothing against their colouring of course and we were very pleased to get 2 more red heifer calves this year.
We're now bracing ourselves for the potential departure of Quinn along with Primrose and her new calf Petal. Hopefully they can find a good home with some local smallholders who will spoil them rotten!
This will be our first time selling any cattle so we're a little down about it because they are all home-bred. However, as with the many other tough smallholding decisions, you just have to deal with it and make sure you do the best you can for them.