For the last couple of years I've managed to come up with good excuses for not showing our pigs at the local county show. However, this year I decided that I really should try it at least once so I can decide whether I want to consider as a regular thing or not.
Preparing pigs for showing can apparently be quite time consuming so I had been worried about over-committing myself in the past when there were other more important things to tackle.
This time around I've decided that I'd just like to take part without worrying about the results so I've managed to convince myself it won't take too much extra effort.
The decision was taken to enter just 2 classes so that should help limited the workload. One class will see Sissy taking on any other older sows and the other class will be this years gilt (female) piglet from the litter Esther produced.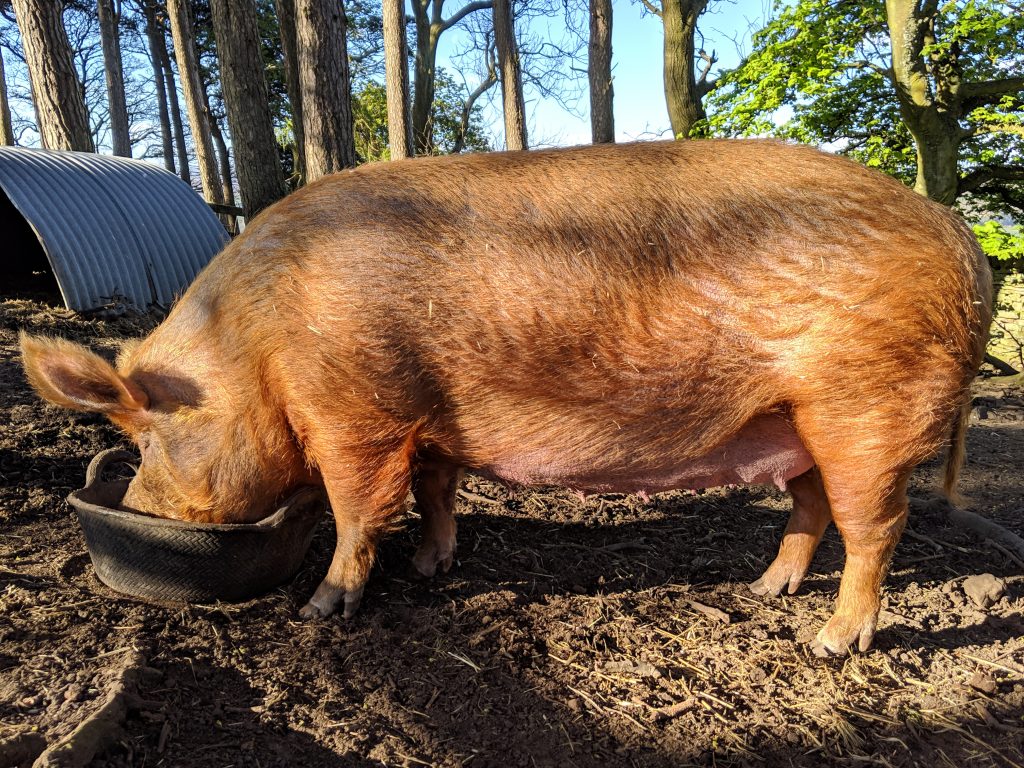 We bought Sissy at 2 months old and she's been with us ever since so a day trip out to a show will be a real novelty for her. I hope she can contain her excitement and display her usual excellent behaviour on the day.
Hopefully she is in-pig after my AI attempts a month or two ago but it's proving tricky to be completely certain from a visual check. If it turns out that she isn't carrying piglets then I'll have no choice but to try a "real" boar rather than keep trying with my amateur attempts at insemination.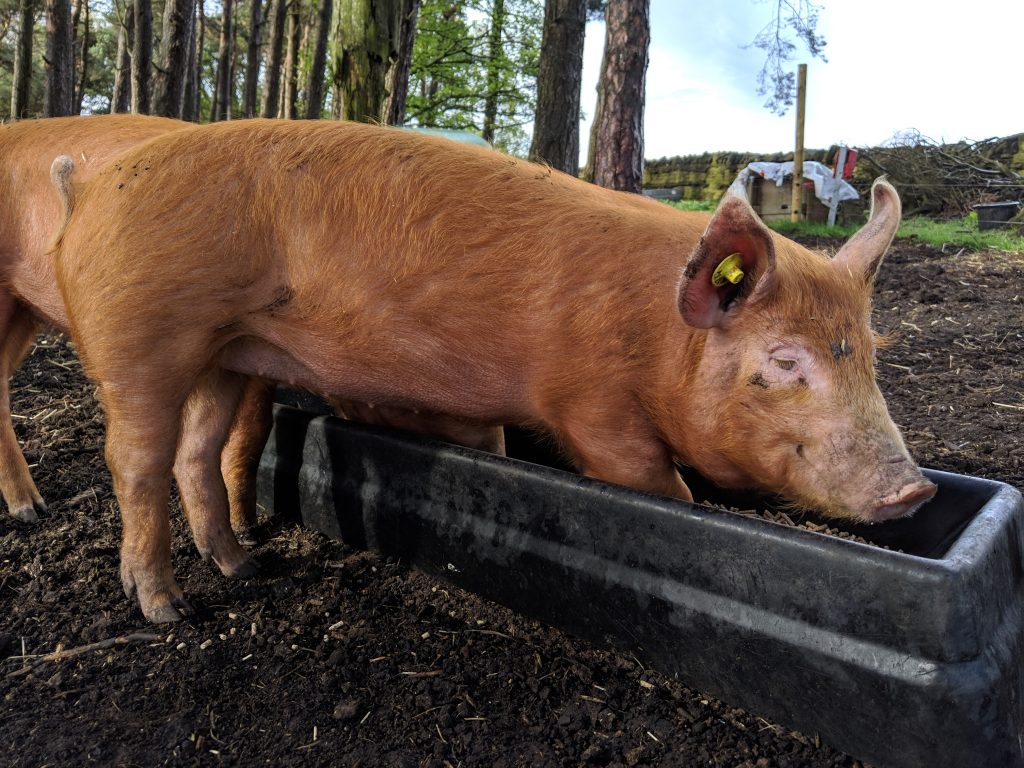 The current show focus is on preparing both pigs – and myself – for the various tasks involved with showing. Everything from personal hygiene, a presentable appearance and impeccable manners when walking around the show ring.
In order to show a pig they have to be registered pedigree pigs so the younger piglet has duly been officially registered online and has been recorded as Allendale Maple. This is the formal name on the pedigree herd book and is made up of our herd name followed by the maternal blood line.
I'm carefully maintaining very low expectations for the show results and would just be very happy to have successfully got there, shown them and made it home again all in one piece. Anything else would be a bonus and, of course, whatever happens they're both No.1 in my eyes!
Other pig-related news
A little over 2 weeks for Esther since her litter were weaned and she's adapted very well to the quiet life. It's all very well being a good mother but that period with demanding piglets can take it out of a pig so sometimes it's nice to see her relax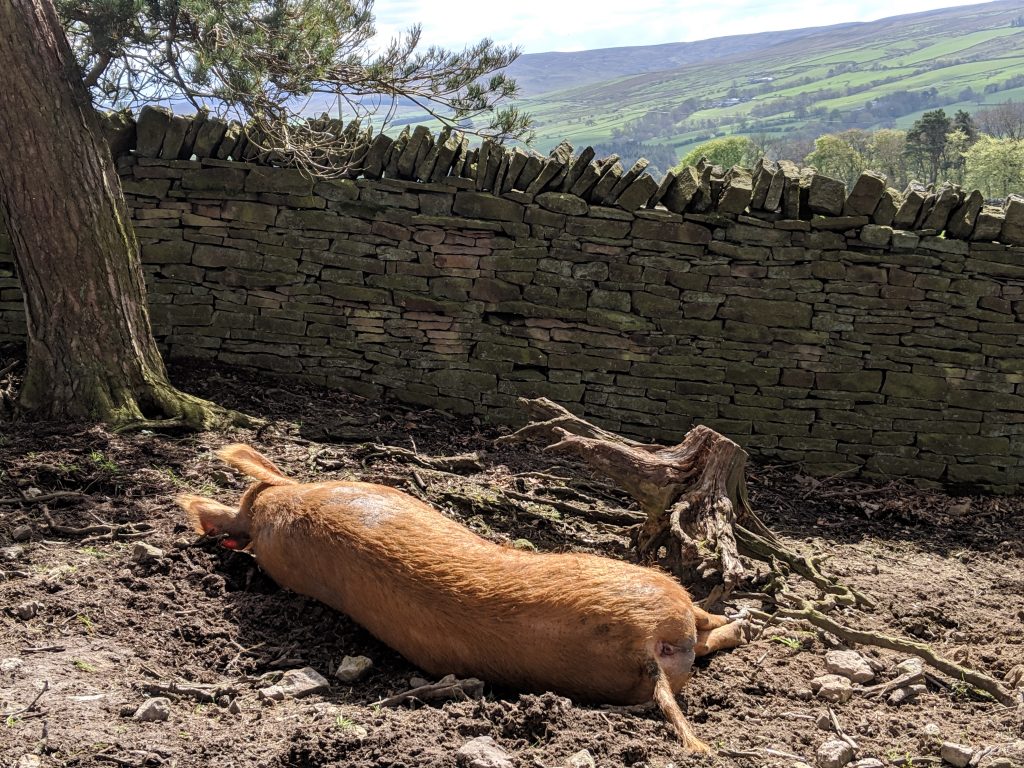 No worries about showing for her, just a chance to catch up on her sleep and build herself back up. The plan is that she should be ready for another litter by the autumn with piglets to be born around January 2020 – assuming I can handle the AI without making a mess of it…