It's been a troubling time since the last expected farrowing – mainly because I still can't quite explain why I misjudged events so completely.
Admittedly it is true that Sissy already had quite a reputation for carrying a few extra pounds compared to her sister (Esther). Added to that is the constant juggling of time between the smallholding activities and a full time job not to mention the usual family commitments.
As a result I've been doubting myself even more than usual when studying Esther for any of the usual signs as the expected farrowing date gets closer.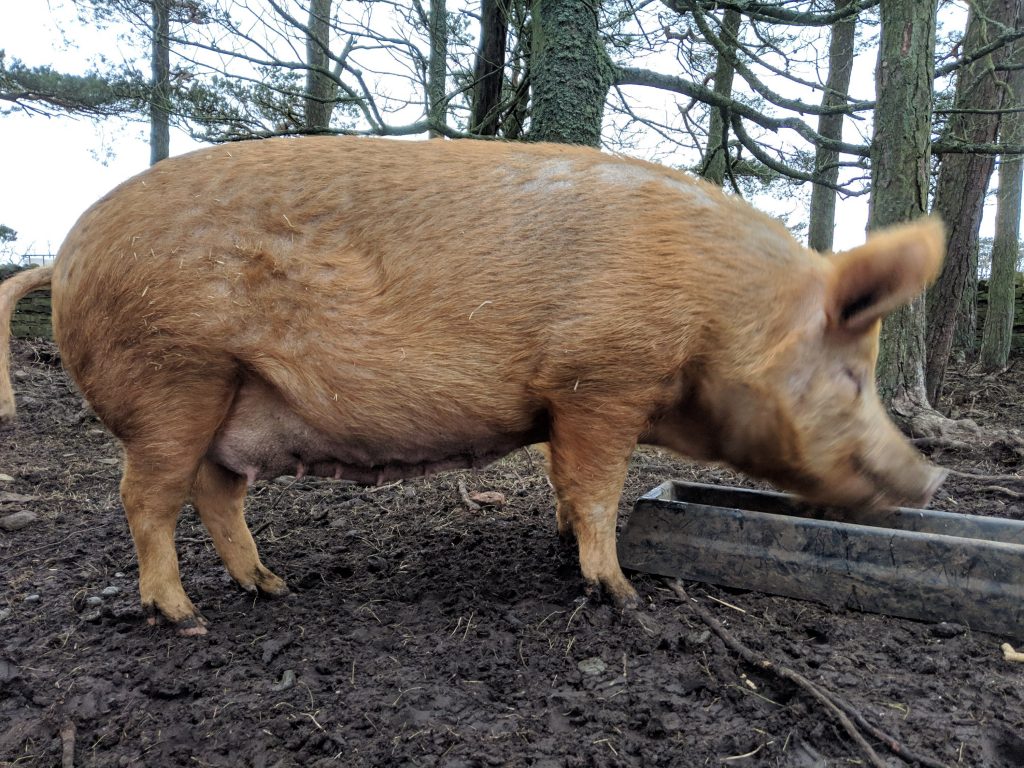 More recently there have finally been enough signs for me to believe that this time we'll actually get some piglets around the middle of the month.
Although not completely clear from the picture below, there are definite signs of the teats forming up and this could be confirmed by gently checking her underline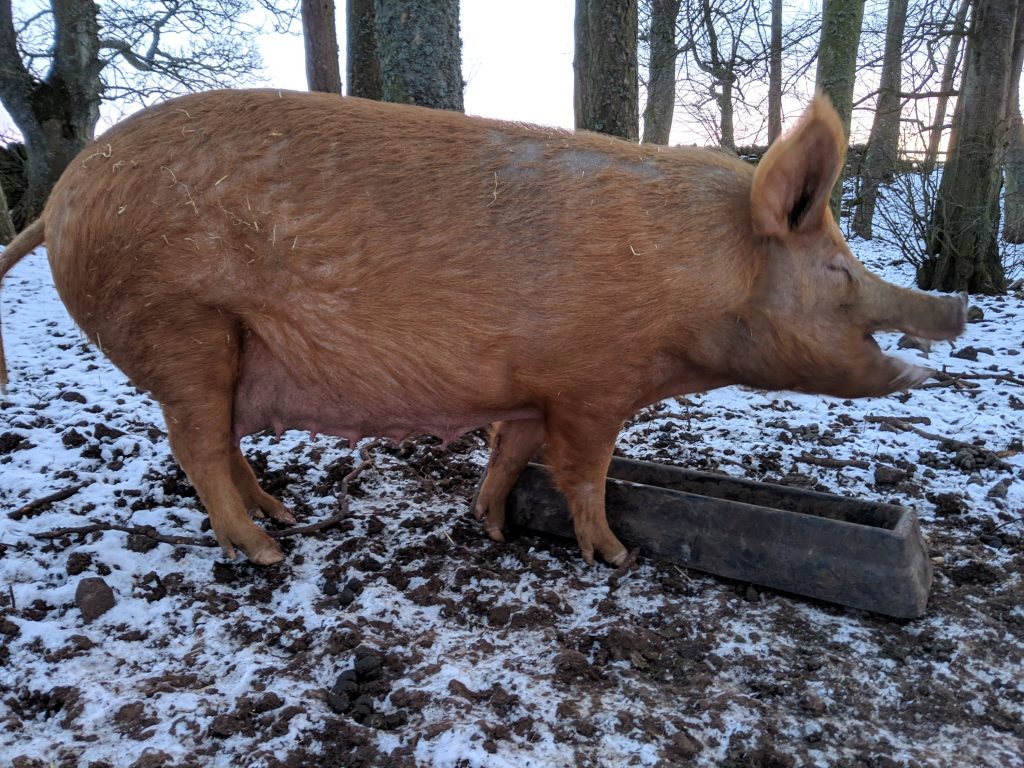 Next on the list of tasks will be a preemptive worming injection sometime over this coming weekend. This will not only help her but also passes the protection on to the unborn piglets. That should mean they get the best possible start to life with no unwanted parasites.
Now it's just a waiting game and I'll be keeping an eye on her development. In about another week or so it will be time for her to move inside in preparation for farrowing.